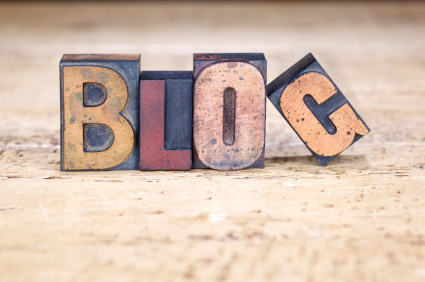 16
In Strategic Public Relations Communications (J452/552), I require that my students blog. Over the course of 8 weeks, they will post 15 different posts and comment at least once a week on other people's blogs. Having kept my own blog for nearly five years and also managing client blogs for about three, I know that just a handful of posts does not give you a sense of scope or scale for what it takes. Yes, twice a week is a lot, I know. We're about mid-way through the term now. If you want to see this term's student blogs, take a look here.
This is (more or less) my assignment description that I share with students. I always love feedback!
*****
Objective: To become familiar with blogging for personal and professional purposes, including linking, images, commenting and trackbacks; to begin to build a dialogue and connections with communication (PR, Marketing) bloggers.
More than just an online diary, blogging is a powerful way to build dialogue in your industry and establish your expertise.
Your blog should focus on your "theme," but not exclusively so. You're welcome to explore other ideas and may find some additionally interesting topics via each week's prompts. I hope your "theme" will provide some focus and consistency, but it shouldn't be limiting.
Requirements:
(week 2) Set up a personal blog using Blogger or WordPress. Select a name, register for a blog, set-up template, profile, blogroll and widgets.

You must have a blogroll with a minimum of 10 blogs

(week 2) Write an introductory post that provides an overview of your blog including: purpose, topic, interests and experience (a sort of cover letter for blogging). Write an "about me" section/page.
(week 3 – 10) Write two posts per week for 14 posts total.

one post should be in response to a prompt from Kelli. See: http://www.prosintraining.com/2009/01/ducklings-take-plunge-first-linky-love.html for example prompts. Linky loves will (ideally) expose you to new voices and new ideas and require that you think about trends and issues.
one post is on a topic of your choice

(week 4) Add a code of ethics to your blog
(week 4 – 10) Leave one comment on a PR, marketing or advertising blog of your choice per week. You may comment on classmates' blogs, but you must have 5 comments on outside blogs.
Additional Requirements:
Each post much include at least one link and an image.
Response posts much reference the writer of the original post (ex: in a recent post, so-and-so said…) and have an "in-text" link.
Things to keep in mind:
The blogosphere is a conversation. When you link to, or mention, people in your blog, they will know.
Keep the conversation civil and be professional.
Professional doesn't mean boring or without perspective; it does mean that you don't attack or belittle someone's opinion.
You cannot blog anonymously.